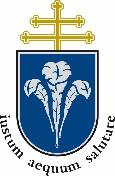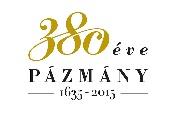 Constitutional Review – How to Make It Efficient against State Capture?
Experience of the Constitutional Changes in Hungary 2012-13
– conference and book presentation –
Date: 8 September 2015
Venue: Hungarian Academy of Sciences Centre for Social Sciences Institute for Legal Studies
1014 Budapest, Országház utca 30. Jakobinus terem
Chair: Lóránt CSINK (associate professor, Pázmány Péter Catholic University)
Program
10:00-10:10 András Jakab (director HAS Centre for Social Sciences, Institute for Legal Studies): Greetings
10:10-10:30 Máté Szabó (professor, Eötvös Loránd University, former Ombudsman of Hungary): Instructive Reforms for the More Efficient Protection of Rights
10:30-10:50 Claudia Matthes (director of International Master Programs, Humboldt-Universität zu Berlin): The political impact of the Polish Constitutional Court
10:50-11:10 Kálmán Pócza (senior lecturer, Pázmány Péter Catholic University Budapest): Constitutional Adjudication and Democratic Theory
11:10-11:30 Nóra Chronowski (associate professor, Eötvös Loránd University Budapest): State duty to protect – corporate responsibility to respect. Institutional challenges of business and human rights
11:30-11:50 Erik Lastic (head of department, Comenius University Bratislava): Between Politics and Constitution: Slovak Constitutional Court 1993-2015
11:50-12.15 Coffee break
12:15-12:35 Péter Smuk (associate professor, Széchenyi István University Győr): Protecting Democracy - Promoting Public Opinion
12:35-12:55 Adél Köblös (senior advisor, Constitutional Court of Hungary): The Role of Direct Constitutional Complaints in the Protection of Constitutional Rights
12:55-13:15 Márton Sulyok (assistant lecturer, University of Szeged): How to be Efficient Against State Capture? Answers from those who watch the watchmen
13:15-13:35 Fruzsina Gárdos-Orosz (research fellow, Institute for Legal Studies, Center for Social Sciences; associate professor, National University of Public Service Budapest): Black Hole in Institutional Protection: Violation of Fundamental Rights by Constitutional Amendments
13:35-13:55 Gábor Kurunczi (lecturer, Pázmány Péter Catholic University Budapest): The Changes of the Ombudsman System and Its Effects on the Protection of Human Rights
13:55-14:30 Discussion, closing remarks
14:30 Lunch
Please register in advance at the following web site.