Veronika Szontagh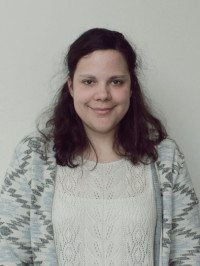 Research Interests
Criminology
Hate crimes
Victim blaming
Selected Publications
Szontagh Veronika Anna: Egy népszerűtlen döntés társadalmi fogadtatása – kriminológiai nézőpontból. A 23/1990. (X. 31.) AB határozat elemzése. In: Tamás, Győrfi; Viktor, Zoltán Kazai; Endre, Orbán (szerk.) Kontextus által világosan: a Sólyom-bíróság antiformalista elemzése Budapest, Magyarország : L'Harmattan Kiadó (2022) pp. 141-161.
Bárd Petra; Szontagh Veronika Anna: Áldozathibáztatás kisebbségi csoportok sértettjeivel szemben. Szociológai Szemle, 31: 1 (2021) pp. 29-56.
Szontagh Veronika Anna: Tényleg nem tehetjük meg? - Gondolatok egy portugál társadalmi vita margójára. Jogi Tanumányok 2021 pp. 408-419.
Szontagh, Veronika: The chances of restorative justice in hate crime cases. Hungarian Journal of Legal Studies, 61:3 (2020) pp. 313-324.