András László Pap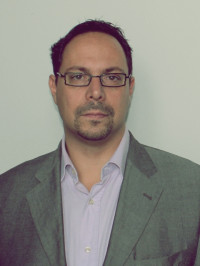 Download CV
Head of Research Department
Research Professor (TK JTI)
Department: Department of Constitutional and Administrative Law
Academic Title: Doctor of HAS, DSc.
Administrative Duties: Head of Research Group on Minority Rights, editor of 'Állam- és Jogtudomány'
Phone: +36/1/375-9337 / 5115
Building: MTA HTK (Floor, room: T.0.31.)
Research Interests
Constitutional law
minority rights and law enforcement issues
surveillance, privacy and challenges brought by the new digital technology
Selected Publications
András L. Pap, Democratic Decline in Hungary, Routledge, 2018, 176. o. ISBN: 9781351684675
András L. Pap, Roma Lives Matter under the COVID-19 Pandemic: But More So for Populist Nationalism, in Colette Mazzucelli, James Felton Keith, C. Ann Hollifield, Andrea Adams, Anna Grichting (eds.), Personal Data Collection Risks in a Post-Vaccine World, Anthem Ethics of Personal Data Collection Series, Anthem Press, London-New York, 2023, pp. 73–100.
András L. Pap, Academic Freedom: A Test and a Tool for Illiberalism, Neoliberalism and Liberal Democracy, 26 The Brown Journal of World Affairs (2021) 2, pp. 105–126.
András L. Pap, Neglect, Marginalization, and Abuse: Hate Crime Legislation and Practice in the Labyrinth of Identity Politics, Minority Protection, and Penal Populism. 49 Nationalities Papers (2020) 32, 221-239
András L. Pap, Ethnic Data Protection and Collection: The Case of Hungary, 19 Journal on Ethnopolitics and Minority Issues in Europe (2020) 2, pp. 14–46.
András L. Pap, Policies for Whom? Roma as Ethnic and/or National Minorities – The Case of Hungary and the European Union, in Elena-Loreni Baciu, Ingrid Fylling, Janne Paulsen Breimo (eds.) Implementation of EU Policies on Social Inclusion of Disadvantaged Populations in Former Socialist Countries, Routledge, 2019, pp. 75–98.
András L. Pap, Constitutional Identity? The Hungarian Model of Illiberal Democracy, in M. Steven Fish, Graeme Gill, Milenko Petrovic (eds.), Quarter Century of Post-communism Assessed, Palgrave Macmillan, 2017, pp. 161–186.
András L. Pap, Ethno-racial Identity (Politics) by Law: "Fraud" and "Choice", 45 Nationalities Papers (2017) 5, pp. 968–987.
András L. Pap, Racial, Ethnic, or National Minority? Legal Discourses and Policy Frameworks on the Roma – In Hungary and Beyond, 3 Social Inclusion (2015) 5, pp. 32-47
András L. Pap, Is There a Legal Right to Free Choice of Ethno-Racial Identity? Legal and Political Difficulties in Defining Minority Communities and Membership Boundaries, 46 Columbia Human Rights Law Review (2015) 2, pp. 153–232.