Zsolt Körtvélyesi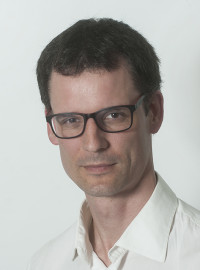 Download CV
Senior Research Fellow (TK JTI)
Department: Department of Constitutional and Administrative Law
Academic Title: PhD
Administrative Duties: Intersections editor-in-chief
Email: kortvelyesi.zsolt@tk.hu
Phone: +36/1/375-9337 / 5115
Building: MTA HTK (Floor, room: T.0.31.)
Research Interests
Constitutional law
Human rights
Minority rights
Selected Publications
Körtvélyesi, Zsolt. "Transcending the individual/collective minority rights divide: A procedural solution." International & Comparative Law Quarterly 71, no. 1 (2022): 73-106.
Körtvélyesi, Zsolt. "Hungary and the Paradoxes of Illiberal Anti-Multiculturalism." In: Yasmeen, Abu-Laban; Alain-G, Gagnon; Arjun, Tremblay (eds.) Assessing Multiculturalism in Global Comparative Perspective. Routledge, 2022, 237-260.
Körtvélyesi, Zsolt. "The Illiberal Challenge in the EU: Exploring the Parallel with Illiberal Minorities and the Example of Hungary." European Constitutional Law Review 16, no. 4 (2020): 567-600.
Körtvélyesi, Zsolt. "Nation, nationality, and national identity: Uses, misuses, and the Hungarian case of external ethnic citizenship." International Journal for the Semiotics of Law-Revue internationale de Sémiotique juridique 33, no. 3 (2020): 771-798.
Huszka, Beáta and Körtvélyesi, Zsolt. EU Enlargement Policy and Human Rights. In: Jan Wouters, Manfred Nowak, Anna-Luise Chané, Nicolas Hachez (eds.) The European Union and Human Rights: Law and Policy. Oxford University Press, Oxford, 2020, 345-364
Körtvélyesi, Zsolt, and Balázs Majtényi. "Justifying supranational responses to the anti-constitutionalist challenge: Applying liberal multiculturalism as a background theory." Global Constitutionalism 10, no. 3 (2021): 500-523.