Miklós Könczöl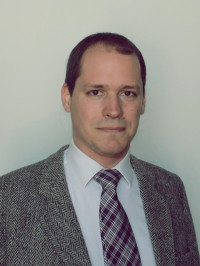 Download CV
Research Fellow (TK JTI)
Department: Department of Legal Theory, the Sociology of Law and the History of Law
Academic Title: PhD
Email: konczol.miklos@tk.hun-ren.hu
Phone: +36/1/224-6700 / 5134
Building: MTA HTK (Floor, room: T.0.37.)
Research Interests
Jurisprudence, legal argumentation, environmental ethics, political philosophy
Selected Publications
Dealing with the Past in and around the Fundamental Law of Hungary. In Uladzislau Belavusau, Aleksandra Gliszczyńska-Grabias (eds.) Law and Memory: Towards Legal Governance of History. Cambridge: Cambridge University Press, 2017. 246–262.
The Relevance of Roman Law: A Look at its Roles and Ideologies. Revista Crítica de Ciências Sociais 112 (2017) 99–114.
Fairness, Definition and the Legislator's Intent: Arguments from Epieikeia in Aristotle's Rhetoric. In Dima Mohammed, Marcin Lewiński (eds.) Argumentation and Reasoned Action: Proceedings of the 1st European Conference on Argumentation, Lisbon 2015. London: College Publications, 2016. 319–335.
Future-Related Interests: What and How to Represent? In Martin Belov (ed.) Global Governance and Its Effects on State and Law. Frankfurt am Main: Peter Lang, 2016. 179–193.
Legality and Equity in the Rhetoric: The Smooth Transition. In Liesbeth Huppes-Cluysenaer, Nuno M M S Coelho (eds.) Aristotle and The Philosophy of Law: Theory, Practice and Justice. Dordrecht: Springer, 2013. 163–170.
Future Generations: An Almost Rawlsian Perspective. In Miodrag A Jovanovic, Bojan Spaic (eds.) Jurisprudence and Political Philosophy in the 21st Century: Reassessing Legacies. Frankfurt am Main: Peter Lang, 2012. 130–136.
What There is Left and How It Works: Ancient Rhetoric and the Semiotics of Law. International Journal for the Semiotics of Law 22(4) (2009) 399 – 410.
Clemency and Justice in the De clementia of Seneca. Iustum Aequum Salutare 4(4) (2008) 61–70.
Law, Fact and Narratives in Ancient Rhetoric: The Case of the causa Curiana. International Journal for the Semiotics of Law 21(1) (2008) 21–33.
Research Projects
Institutional reforms in ageing societies: legal and political aspects (OTKA K 112900)