Miklós Hollán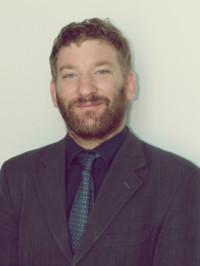 Download CV
Head of Research Department
Senior Research Fellow (TK JTI)
Department: Department of Criminal Law
Academic Title: PhD
Administrative Duties: editor of 'Állam- és Jogtudomány'
Email: hollan.miklos@tk.hu
Phone: +36/1/224-6700 / 5141
Building: MTA HTK (Floor, room: T.0.35.)
Research Interests
Criminal law, Corruption (in the private sector), Trafficking in persons, Confiscation
Selected Publications
"Hungary (National Report)" In: Szerk: Ligeti Katalin, Toward a Prosecutor for the European Union. Oxford: Hart Publishing, Oxford, 2013. pp. 307-341.
"Corruption Offences in the New Hungarian Criminal Code" In: Criminal Law in the Global Era, Threats and Trends in the 21st Century. Peking: International Forum on Crime and Criminal Law in the Global Era (IFCCLGE), 2013. pp. 33-44.
"Trading in influence: Requirements of the Council of Europe Convention and the Hungarian Criminal Law" Acta Iuridica, Vol. 52. (2011) No. 3. pp. 235-246.
"Abolition of Double Criminality and the Principle of Nullum Crimen Sine Lege" Homage to Imre A. Wiener (ed. Katalin Ligeti). Proceedings of the AIDP Regional Conference Celebrating 30 Years of Finnish Hungarian Criminal Law Seminars, Gyarmatpuszta, (Hungary) : 30 April 2009 - May 2009. "Nouvelles études pénales – No. 22". AIDP-Érès, Paris, 2010. pp. 99-105.
"Confiscation of the Proceeds from Crime and the Principle of Presumption of Innocence" In: Festschrift in Honour of Raimo Lahti (ed.: Kimmo Nuotio). University of Helsinki. Helsinki, 2007. pp. 363-372.