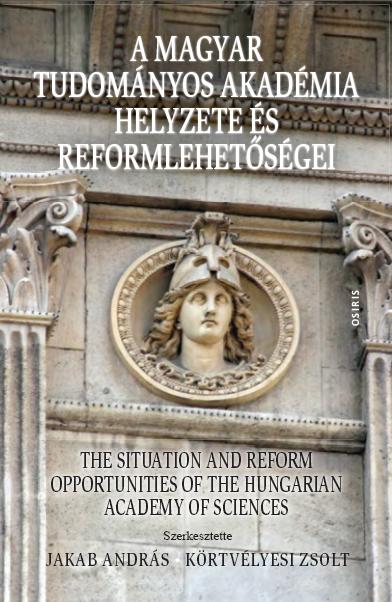 The volume has emerged out of the working of the National Academies of Sciences and Research Organisations research group that started its operations in 2014 and is composed of researchers based in Budapest, most of them affiliated with the Centre for Social Sciences of the Hungarian Academy of Sciences. The research group itself was founded to assess, with the help of social sciences, the institutional context of academic research which shapes domestic academic output. The overall goal of this bilingual volume is to assess the regulatory framework of the Hungarian Academy of Sciences (HAS), with a Central Eastern European outlook.
We aim at presenting conclusions that can be used in domestic and international practice, making insights from national experiences available to the wider public and, above all, to the decision-makers and those concerned. We would also like to the reform of the Hungarian Academy of Sciences and hope that the contributions can enrich the internal debates on institutional reforms.
The volume seeks to instigate debate and to call for joint thinking on how to build a secure future for the Hungarian Academy of Sciences, preserving its prestige and institutional status in the long run. To achieve this, one has to face the structural and functional challenges and hardships, while acknowledging achievements. We trust that our readers will engage with the contributions to this volume in this spirit, with openness and constructiveness, not forgetting that even in the case of criticism, the Hungarian chapters are motivated by a commitment to the traditions and reputation of the Academy.