Csongor István Nagy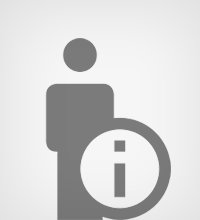 Download CV
Research Professor (TK JTI)
Department:
Academic Title: PhD, LLM, SJD
Administrative Duties: Head of Federal Markets "Momentum" Research Group
Email: nagy.csongor.istvan@tk.hu
Phone: +36/1/224-6700 / 107
Research Interests
EU-law, International economic and trade law, Private international law, Competition law and policy
Selected Publications
More than 130 pieces in English, French, German, Hungarian, Romanian and (in translation) in Spanish, among others, in the following periodicals: Acta Juridica Hungarica, Arbitration International, Columbia Journal of European Law, Európai Jog, European Competition Law Review, European Law Review, Gazdaság és Jog, German Law Journal, Infokommunikáció és Jog, International and Comparative Law Quarterly, IPRAX, JEMA, Jogtudományi Közlöny, Journal of Private International Law, Külgazdaság, Külgazdaság Jogi Melléklete, London Law Review, Maastricht Journal of European and Comparative Law, Magyar Jog, Magyar Kisebbség, Nederlands Internationaal Privaatrecht, Osteuropa-Recht, Polgári Jogi Kodifikáció, Revista Română de Drept al Afacerilor, Revista Română de Drept European, Revue Internationale de Droit Comparé, Wirtschaft und Wettbewerb, World Competition Law and Economics Review, Zeitschrift für das Privatrecht der Europäischen Union.
Monographs:
(2013): EU and US Competition Law: Divided in Unity? Ashgate Publishing, UK, pp. 220.
(2012): Nemzetközi magánjog. 2. kiadás/2d edition. HVG-Orac, Budapest, pp. 304.
(2012): Private international law in Hungary. Kluwer Law International, the Hague, 2012. pp. 190.
(2012): Útmutató a tisztességtelen kereskedelmi gyakorlat tilalmáról. HVG-Orac, pp. 48.
(2011): Nemzetközi magánjog. HVG-Orac, Budapest, pp. 240.
(2008): A közösségi és a magyar kartelljog kézikönyve. HVG-Orac, Budapest, pp. 787.
(2006): Az Európai Unió nemzetközi magánjoga. HVG-Orac, Budapest, pp. 482.